Franquicias disponibles: Tanning Centers
La siguiente información sobre franquicias de Tanning Centers (centros de bronceado) se encuentra en inglés. En caso de que tenga alguna duda o requiera nuestra asistencia, no dude en contactarnos a info@negociosenflorida.com.
Haga click en la imagen para más información
Automated spa business which allows customers to experience automated day spa treatments affordably, conveniently, and privately, without the need of an attendant (no licensed therapists)

Services include: facials, massages, skin wellness treatments, nutritional supplements, on-line nutritional guidance, audio meditation, teeth whitening, oxygen therapy, UV therapy and more
---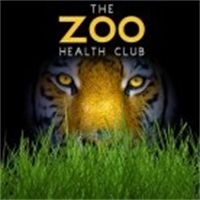 The Zoo fitness franchise offers a proven system with strong marketing opportunities and name recognition. The Zoo fitness franchise business model works by keeping the size of the club in the small to medium range with a low overhead. Our top-of-the-line equipment combined with low monthly dues is a business model that will give you a competitive edge!
---
Blending a relaxing spa with a trendy retail store, Faces365 is a destination for skincare needs. The lobby features cutting edge, botanically-based skincare products, while the spa services keep you looking your best every day with facials, face and body waxing, microdermabrasion and more.
---