Franquicias disponibles: Bebidas y Cafe
La siguiente información sobre franquicias de Bebidas y Cafe se encuentra en inglés. En caso de que tenga alguna duda o requiera nuestra asistencia, no dude en contactarnos a info@negociosenflorida.com.
Haga click en la imagen para más información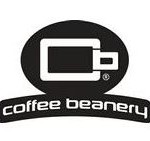 The company was founded in 1976. As of February 2007, they had 131 franchise locations in the United States and another 25 in other countries, most notably in Bahrain, China, Cyprus, South Korea, and United Arab Emirates.
---
In 2007 Frank Leonesio was introduced to the startling new technology that could revolutionize the home and office delivery (HOD) business sector and started to investigate and acquire the rights to what is now the Esio Beverage System.
---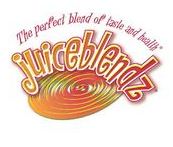 JUICEBLENDZ is a national franchise featuring the perfect all-natural blend of taste and health. JUICEBLENDZ franchises its unique brand of delicious and nutritious smoothies, juices eats and dietary supplements in a family-friendly atmosphere.
---
Maui Wowi Hawaiian has created the perfect recipe for success; it is their coffees and smoothies. It is something for everyone in the family and at the same time being a concept that is simple, efficient, and easy to learn.
---
The Coffee Cup owns its own state of the art roasting facility(Quality Grains) which is one of the largest coffee roasters in Central America. The Coffee Cup has full control of our coffee beans from the coffee bush to the final roasted and packaged end product.
---
Founded in 1997 in Destin, FL, there are now more than 275 Tropical Smoothie Cafés in operation with more cafés developing throughout the United States. We're proud to offer healthy choices to the customer, and to be one of the fastest growing franchises in the quick-casual restaurant segment.
---