Franquicias disponibles: Assisted Living Franchises 
Franquicias de salud
La siguiente información sobre assisted living franchises (franquicias de salud) se encuentra en inglés. En caso de que tenga alguna duda o requiera nuestra asistencia, no dude en contactarnos a info@negociosenflorida.com.
Haga click en la imagen para más información
The home care industry is projected to be one of the most explosive industries over the next 25 years and is currently ranked in the top 5 franchise opportunities. The need for medical and non-medical services is growing everyday!
---
Join the 1st non-medical home care franchise in US. GRISWOLD SPECIAL CARE offers «Extraordinary Care at Affordable Rates.» Founder, Jean Griswold, created a home service franchise opportunity with a proven business model that enables you to merge your business savvy with your desire to make a difference. GRISWOLD SPECIAL CARE in-home care franchise offers the perfect opportunity.
---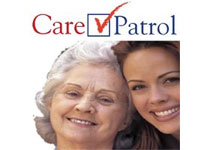 CarePatrol® was built on the core principal of providing an opportunity to achieve personal, business and financial success in an industry that has proven to be recession resistant through a business model that enhances the probability of success.
---
ATC At Home is a private duty home care franchise providingnon-medical and skilled nursing care to the elderly and others who require assistance with their daily living needs, Around the Clock®. Home care provides a safe and affordable alternative tolong-term care facilities and peace of mind to families.
---